Tracyton's Bazaar By The Bay
Christmas Fun For All!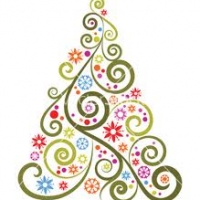 The Church Craft Group sponsors a Christmas Bazaar! There are many homemade gifts, as well as a white elephant table. The craft group would like to thank everyone for the wonderful support of our Bazaar by the Bay craft show! It is a great day of holiday expectations and exchanging of crafting ideas.
The Tracyton United Methodist Women's group take charge of the Kitchen making soup and sandwiches for purchase and also they sponsor a bake sale. In 2014 the TUMW added a table that was filled with items from their Charity Knitting Group.100% of the proceeds from the UMW venues goes toward missions.