2015 Programs By Tracyton UMW
Check here to find out information on programs provided by Tracyton United Methodist Women in 2015. Our goal is to bring you relevant information that you can put to good use.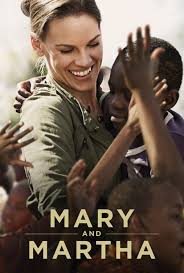 September 20th, 4:00pm at Tracyton United Methodist Church, 5153 Naomi St. Bremerton WA 98311
Program and Movie-
On Sunday September 20th Tracyton UMW hosted a free program and the movie "Mary and Martha". To learn more about how we can help in the effort to put a stop to the unnecessary deaths that occur each minute due to Malaria.
Change For Life-
Please consider joining us by collecting your pocket change each evening to help us make change for life. All monies will go to Imagine No Malaria. Your donation matters, we can make a difference.
click the links below to find a copy of a flyer as well as a bulletin insert.
If you have any questions please feel free to call us at 360-373-6425.
Blessings,
Lyla Begor,
Tracyton UMW Secretary
http://media1.razorplanet.com/share/512433-3534/resources/907349_MaryandMarthaBulletinInstert001.jpg
http://media1.razorplanet.com/share/512433-3534/resources/907350_ProgramandMoviePoster1.pdf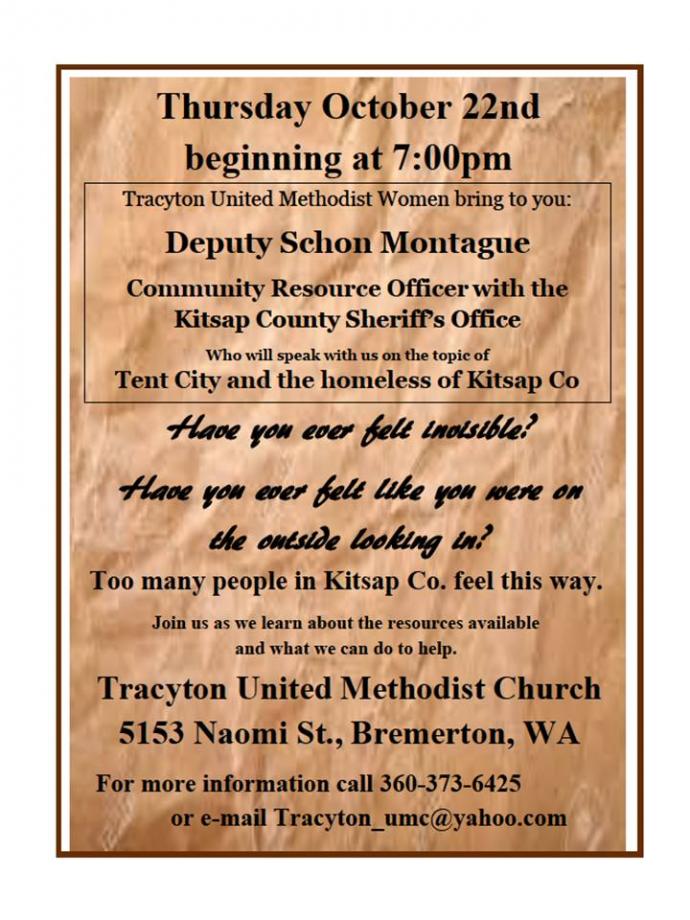 Schon Montague
SpeakerTopic
:
Homeless in Kitsap Co. And Creating Tent Cities
THANK YOU FROM Tracyton UMW!
And thank you to everyone who attended!
Deputy Montague gave a very informative talk and we were happy to see several visitors
from other local churches. To learn more on this topic visit http://southkca.wix.com/skca