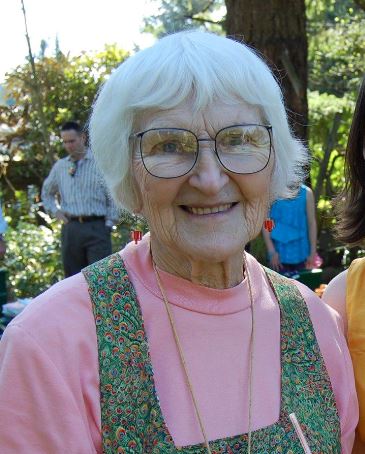 Tracyton United Methodist Women
Sunday, September 15, 2013
Were proud to welcome as our speaker Helen Engle, a member of Epworth LeSourd UMC, who shared her a program,
"I Was Called."
Here's what Helen says about her topic:
"Growing up in the Chehalis Valley in the small town of Oakville was a wonderful way to get to know the world. The 'Great Depression' was a major reality, but it was also a time of great sharing and community. People coped quite successfully without 'real jobs.'
"It was like the Garden of Eden – God's landscaping plan had given us the Chehalis River with its great salmon runs, Harris Creek with crawdads and small fish plus a wonderful place to play in the clear, unpolluted water. There were forests, natural prairies full of wildflowers, and the valley's most friendly Chehalis Tribe. "Children could roam the countryside freely and safely. Everyone had huge gardens, and livestock… And everyone traded, swapped, and helped each other in so many ways.
Raising my own big family in post WWII it was a whole new world! Many of the changes did not support sustainability and preservation of important lifesaving resources and cultural amenities. I felt called to speak up for our heritage of Earth's bounty and beauty. This urge morphed into my lifelong experience of advocacy for the environment."